When:
July 29, 2020 @ 8:15 pm
2020-07-29T20:15:00-04:00
2020-07-29T20:30:00-04:00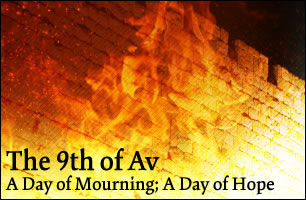 Each year on the 9th of Av — sometime in July or August — the Jewish calendar plunges into the deepest mourning. It's the anniversary of the destruction of the First Temple by the Babylonians and of the Second Temple by the Romans, along with several other tragedies in our ancient and recent history.
Jews in the world over mark the day with fasting and the somber chanting of the Book of Lamentations, Eicha. We sit in a darkened room, in a circle on the floor, reading and singing by the light of a flame or flashlight. We reflect on the tragedies our people have endured, and we struggle, together, to learn lessons for the future.
Join with congregants from Congregation Beth El, Norwalk, CT, North Suburban Synagogue Beth El, Highland Park, IL, Ohr Kodesh Congregation, Chevy Chase, MD, and TCS, Westport, CT for this meaningful observance.
Social Share