Beth El Cemetery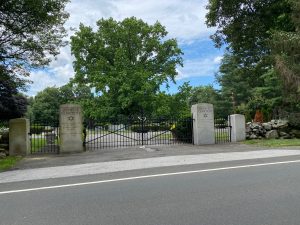 Beth El Cemetery Association, Inc. is a nonprofit corporation established in 1926 and governed by an independent Board of Directors.
The cemetery, located on Roxbury Road in Stamford, CT, and adjacent to Temple Beth El, provides burial spaces for members of the congregation who qualify under the Association's bylaws, rules, and regulations, as amended from time to time. The cemetery also operates under the rules of the Conservative Movement's Rabbinical Assembly.
Recently, Beth El Cemetery Association's Board of Directors created a section within the cemetery for the burial of interfaith couples. This change seeks to address the changing demographics in Conservative congregations and fully conforms to the guidelines set forth by the Rabbinical Assembly in its 2010 Teshuvah for burial of interfaith couples in Conservative cemeteries.
For information concerning burials, plots, services and other matters, please contact Allan Lang at 203-273-8772 or Eileen Rosner at 203-461-0506.