Clergy and Staff
Rabbi Joshua Hammerman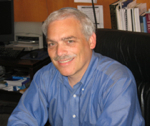 As Temple Beth El's spiritual leader since 1992, Rabbi Joshua Hammerman has focused his efforts on creating an oasis of warmth, love and mutual respect, befitting the role of a modern congregation in an increasingly complex world. At the same time, he strives to challenge congregants — and himself — to reach ever higher in setting spiritual and ethical objectives, and to delve more deeply into the rich vein of Jewish inspiration and wisdom available to us. He has been a champion of inclusiveness and innovation in synagogue life, implementing programs like Synaplex and Shabbat Unplugged while embracing people of all backgrounds and faiths.
During his time at Temple Beth El, Rabbi Hammerman has been president of the Interfaith Council of Southwestern Connecticut and the Stamford Board of Rabbis, a chaplain for the Stamford Police, and a member of the pastoral advisory committee of Stamford Health Systems. He also serves on the Rabbinic Leadership Council, a select group of rabbis chosen by Chancellor Arnold Eisen of the Jewish Theological Seminary (JTS). He is a member of the faculty of CLAL, the National Jewish Center for Learning and Leadership, and has been heavily involved in many Jewish think tanks, including JESNA's Jewish Education 3.0 project, STAR-Tech and Synaplex.
A noted cyber-Rebbe, Rabbi Hammerman has pioneered the use of the Internet for inspirational and educational purposes, and his blog, On One Foot, is followed worldwide. On One Foot, the column, has appeared regularly in The New York Jewish Week since 1994. In 2009, he won the Simon Rockower Award, the highest honor in Jewish journalism. He is the author of thelordismyshephered.com: Seeking God in Cyberspace and co-author of the children's book, I Have Some Questions About God. His new book Mensch•Marks has received critical acclaim.
Rabbi Hammerman was ordained at the Jewish Theological Seminary in 1983 after receiving a master's degree in journalism from N.Y.U. and a B.A., magna cum laude, from Brown University. He came to Temple Beth El as its assistant rabbi in 1987. In 2010, he was awarded an honorary doctorate from JTS for his years of service to the Jewish people.
Rabbi Hammerman loves surfing the Internet, rooting for the Boston Red Sox, a good, Israeli hummus, and all things Jewish. He is also an active supporter of Brown University, often conducting alumni interviews of prospective students. He lives in Stamford with his wife, Dr. Mara Hammerman, a psychologist. They have two children, Ethan and Daniel, along with three standard poodles.
Contact Rabbi Hammerman: rabbi@tbe.org | (203) 322-6901 x 307.
---
Cantorial Soloist Katie Kaplan
Katie is a longtime member of the Jewish community in Stamford, Connecticut and is proud to serve as Temple Beth El's cantorial soloist and music director. Growing up in Rutland, Vermont, her passion for music began at an early age, launching her to pursue a Bachelor of Music in Vocal Performance at New York University. She went on to sing numerous roles with regional opera companies before going on to obtain a Master of Science in Education from the University of Bridgeport and embarking on a career as a music educator, choral director, and voice teacher.
Over the past decade, Katie's passion for Judaism inspired her to pivot her career to focus on cantorial work and Jewish music. Her training includes studies at The Academy for Jewish Religion in Yonkers, NY, as well as actively pursuing certification through the CICA program of the Cantors Assembly. She has participated in several Jewish leadership programs including the Davennen Leadership Training Institute, Song Leader Boot Camp, The Women Cantors' Network, and songwriting retreats.
As an educator, Katie's experience includes extensive classroom and private studio work with students of all ages. She served as choral director and Middle School Music Department Chair at an independent school in Connecticut where she coached choral ensembles and soloists to perform for festivals, international concert tours, commencement ceremonies, musicals, and beyond. She pioneered programs for teens to discover their voices and connected students with forms of self-expression as part of her approach to Tikkun Olam. As a Jewish educator, she is deeply passionate about tefillah and provides students and adults with accessible translations and personalized approaches that can be integrated into their daily lives.
Before becoming TBE's first full-time cantorial soloist in 2020, she served the synagogue as High Holiday Shaliach Tzibbur, music educator, and song leader in the Religious School. She enjoys collaborating with the TBE team to create innovative services and loves introducing the congregation and students to new and traditional Jewish music.
Katie and her husband Eric live in Stamford with their two children and have been members of Temple Beth El since 2003.
Contact Cantorial Soloist Katie Kaplan: cantor@tbe.org.
---
Rabbi Gerry Ginsburg, Associate Rabbi
Rabbi Gerry Ginsburg, a 30-year member of Temple Beth El, joins Rabbi Hammerman as an associate rabbi. His responsibilities include hospital visits and leading shiva minyanim. He also leads adult education classes throughout the year, delivers divrei Torah and officiates at services.
After graduating from Ohio University's School of Journalism, Rabbi Ginsburg and his wife Fran moved to New York City. He began his career as a magazine editor. Then, after receiving his MBA from NYU, he worked on the business side of media. In 1986, he and his wife, Dr. Frances Ginsburg, moved to Stamford. He later opened his own consulting firm specializing in publishing and international direct marketing.
In 2012, Rabbi Ginsburg started as a full-time student at the Academy for Jewish Religion, a pluralistic Jewish seminary in Yonkers, NY. He earned an MA in Jewish Studies there in 2017 and received his rabbinic ordination in 2019. While a student, he served as Rabbinic Intern at Congregation Kneses Tiffereth Israel in Port Chester, NY; Student Rabbi at Congregation Sinai in Milford, CT; and Student Rabbi at Congregation Shaaray Tefila in Glens Falls, NY.
Rabbi Ginsburg is a member of the Association of Rabbis and Cantors (ARC).
---
Steven Lander, Executive Director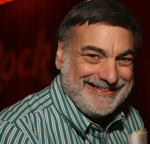 As Temple Beth El's executive director, Steven Lander has been an integral part of the Fairfield County Jewish community ever since he moved to the area in 1969 and became youth director, program director and then executive director at the Norwalk Jewish Community Center.
In 1975, Steven co-founded Amazing Stores, building up the chain to seven stores in Connecticut. Following his 20-year reign as "Mr. Amazing," he became director of development for the Human Services Council in Norwalk and served on its board of directors. Throughout this time, Steven remained active in Jewish affairs serving as president of the Norwalk Jewish Community Center; campaign chairman of the Norwalk UJA Federation; as well as president and treasurer of Beth Israel Synagogue in Norwalk.
In 2000, Steven returned to Jewish communal work, serving as executive director of Congregation Agudath Sholom in Stamford for seven years before joining the staff at Temple Beth El.
Steven's wife, Lieba Lander, is an administrator at the Gan Yeladim Pre-School. The Landers have three children: Joshua, Deborah (who lives in Israel), and Karen; and five grandchildren.
Contact Steven: execdir@tbe.org | (203) 322-6901 x 304.
---
Lisa Gittelman Udi, Director of Congregational Learning
Lisa Gittelman Udi runs Temple Beth El's Religious School and coordinates all adult education, teen programming and High Holidays children's activities, among her other responsibilities. She is a dynamic and creative educator and skilled administrator with 15 years of experience as an educational director for various synagogues, including Greenwich Reform Synagogue. She also worked as a youth director and was the teen Jewish resource specialist supervisor at Surprise Lake Camp in New York State.
Lisa is a Phi Beta Kappa graduate of USC and has extensive post-graduate training in Jewish education, folklore and mythology. She and her husband, Amnon, have two grown sons, Adam and Jordan.
Contact Lisa: eddir@tbe.org | (203) 322-6901 x 305.
---
Jami Fener, Engagement Coordinator
Jami Fener is a Licensed Clinical Social Worker with extensive leadership experience at Mount Sinai Healthcare System and the Jewish Child Care Association. A few years ago, she returned professionally to her passion for Jewish programming, serving as program coordinator at Schoke Jewish Family Service for both the Jewish 20's and 30's program and the Brain Fitness program. She has also served as an assistant preschool teacher at The Conservative Synagogue of Westport and as a substitute teacher in our synagogue's Religious School.
Jami grew up at TBE, became a Bat Mitzvah here, and returned as a member when she and her husband, Scott, relocated to Stamford. Their son, Matthew, is a third-generation TBE member.
Contact Jami: youngfamilies@tbe.org | (203) 322-6901 x 311.
---
Hazzan Emeritus Sidney G. Rabinowitz
Hazzan Emeritus Sidney G. Rabinowitz, formerly Cantor and Director of Musical Activities at Temple Beth El, is a graduate of the Jewish Theological Seminary of America. He is a member of the Cantors Assembly, from which he was commissioned, and served as a member of its Executive Council on the Commission of Youth Activities. He is an Honorary Fellow of the Cantors Institute and a past president of the Connecticut Region of the Cantors Assembly.
Hazzan Rabinowitz also distinguished himself as an interpreter of Jewish music, conducting three choirs at Temple Beth El. In addition to their extensive repertories, the choirs often premiered new works of Jewish music composed specifically for them. Among the many honors he has received, Hazzan Rabinowitz was named "Clergy of the Year" in 1995 by The Council of Churches and Synagogues — the first Jewish clergy in Stamford to be the recipient of this honor.
In May 2002, Hazzan Rabinowitz was honored by Temple Beth El and the Stamford Community upon his retirement after 32 years of service. In March 2006, Hazzan Rabinowitz was honored by the Jewish Theological Seminary with the degree of Doctor of Music Honoris Causa.
Hazzan Rabinowitz was married to the former Sondra "Sandy" Resnick, of blessed memory. He is the father of three daughters, ten delightful grandchildren and three great-grandchildren. He now resides in Burke, Virginia.