What is LIFE & LEGACY?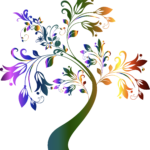 LIFE & LEGACY is a partnership of the Harold Grinspoon Foundation and the United Jewish Federation of Stamford, New Canaan and Darien that promotes after-lifetime giving to benefit synagogues, social service organizations and other Jewish agencies. Legacy giving—sometimes called planned giving—strengthens the community that Temple Beth El serves and, in many instances, also provides you with tax advantages. It ensures that you will be remembered both by those who directly benefit from your generosity to the synagogue as well as those who will be inspired by your example of planning for future donations.
In 1920, fifty families joined to form Temple Beth El (TBE) on Prospect Street in downtown Stamford. Our founders knew that to secure TBE's future, they had to build a synagogue that reflected both the new ideas of Conservative Judaism as well as their Jewish heritage.
Today, Temple Beth El and our beautiful building on Roxbury Road stand as a testament to our founders' vision as we strive to build lives of beauty and meaning for each member. Together, we pray and rejoice; work and play; welcome and mourn. At Temple Beth El, we are congregants committed to each other, to the remarkable history of our synagogue, and to the power of living Jewishly in a world that demands much of us.
Although our finances today are stable, our current financial approach won't work for the long term. With dues and donations that can fluctuate, growing building expenses and unforeseen economic downturns, our financial stability is vulnerable. We must continue to provide for a level of excellence in our lifecycle events and celebrations, Shabbat and holiday observances, Jewish education and life-long learning, and social justice programming.
Now is the time to build upon our strengths and provide Temple Beth El with the financial security we need to remain a visionary and thriving congregation for generations to come.
We hope you will consider making a legacy gift to Temple Beth El — your generosity will benefit our synagogue for generations.