Loss and Bereavement
For dust you are and to dust shall you return – Genesis 3:19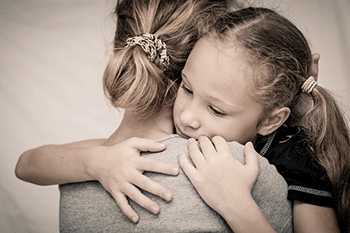 Traditional Jewish observances surrounding death and mourning address themselves to maintaining the dignity of the deceased and comforting the pain of the mourners. When a loved one dies, the sense of loss can be overwhelming, which is why Temple Beth El provides a full array of spiritual and practical assistance to help those in sorrow. These include:
Working with family members to explain Jewish customs and rituals associated with death and mourning so they may find strength and comfort in our traditions
Officiating at funeral services
Coordinating shiva services and meals through TBE's Reyut (friendship) committee
Guaranteed daily minyans for those saying Kaddish
Members of the congregation have the possibility of interment in the Beth El Cemetery which is located on Roxbury Road. For further information, reach out to Eileen Rosner, Beth El Cemetery Association's executive director at (203) 461-0506.

To learn more about Jewish traditions regarding end of life, click here. Or contact Rabbi Hammerman directly in the case of an impending or sudden family loss.