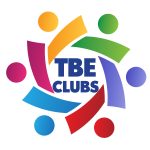 TBE Clubs
TBE Clubs is a Temple Beth El initiative that engages small groups of congregants in meaningful social, learning and physical activities that fuel the body and inspire the soul. Equally important, TBE Clubs act as a way by which congregants can pursue their passions and find new friends within the synagogue community.
Here is a current list of available clubs. TBE members interested in joining a club should reach out to the club's point person for more information. If you're interested in starting a club, please open and read the Guide to TBE Clubs. To watch a video of the TBE Clubs Open House Zoom session on January 13, click here.
To learn about upcoming and past club activities, visit the TBE Clubs blogsite.
Note: Most TBE Clubs are meeting virtually for now, until the pandemic is behind us. A few clubs may choose to meet in person, following the set of safety guidelines, issued by the TBE Reopening Committee, which are designed to help prevent the spread of COVID-19. The guidelines are based on current guidance/regulations from federal, state and local public-health agencies, as well as best practices at other religious institutions.
---
Heart-to-Heart

This group is focused on providing support for those dealing with or suffering from grief and loss. We will offer a safe space for listening and sharing, and provide tools to help members move through difficult situations and feelings. The group's intention is to guide members in reclaiming their light inside. Heart-to-Heart will meet over Zoom for now, twice a month, every other Wednesday at 7:00 pm.

Point Person: Hope Stanger HHC, Trauma Therapist and Holistic Health Counselor, at theholisticempire@yahoo.com or (203) 357-0242; or Pamela Tinkham LCSW, Trauma Therapist and Yoga Therapist, at pamelatinkham@gmail.com.

Broadway and Movies Revisited

Join other theatre & film lovers to watch movie versions of Broadway shows, as well as films of the past and present. We will compare and discuss shows beyond entertainment value, including their messages as reflections of society, history, and culture. The club will meet monthly over Zoom for the time being.

Point Person: Barbara Rothstein at brothstein320@gmail.com or (203) 614-8053; Carl Shapiro at cshapiro@optonline.net or (203) 273-1968.

Mitzvah Project Club

This club invites individuals, couples and families to join together for Mitzvot so we can give back to our community. Is there a local organization or cause that holds a special place in your heart? We would love to hear your ideas and brainstorm with you to put those ideas into action.

Point Person: Julie Rosenberg at julierosenbergslp@gmail.com or Jami Fener at engagement@tbe.org.

Hiking and Walking Club

Club members will explore the beautiful venues and trails that are within a one-hour drive of TBE. Members will choose the hikes/walks in which they are interested, considering length, elevation and level. Meetings will take place by Zoom, with hikes and walks in-person.

Point Person: Leslie Heyison at lheyison@gmail.com or (646) 354-3950.

TBE STEMers

For those interested in learning and teaching others in the field of science, this is the club for you. We will discuss Jewish topics of interest, such as medical and research ethics, as well as present on individual areas in which we specialize. Meetings will take place monthly over Zoom for now. On occasion, we will also organize lectures and speakers for the congregation.

Point Person: Fran Ginsburg at ginsstamf@gmail.com or (203) 979-9570.

Mitzvah Garden Club

The club will provide its members the opportunity to plant and grow their own vegetables and/or flowers in TBE's very special Mitzvah Garden. Members will meet individually or as a family and each would be able to plant and care for their own bed(s) with the produce/flowers of their choosing.

This club is currently on hiatus until the Spring when we can begin planting again!

Point Person: Meryl Silverstein at merylandhank@optonline.net or (203) 588-0026
Related Forms & Documents