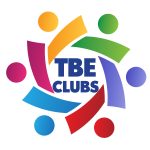 TBE Clubs
TBE Clubs is a Temple Beth El initiative that engages small groups of congregants in meaningful social, learning and physical activities that fuel the body and inspire the soul. Equally important, TBE Clubs act as a way by which congregants can pursue their passions and find new friends within the synagogue community.
Here is a current list of available clubs. TBE members interested in joining a club should reach out to the club's point person for more information. If you're interested in starting a club, please open and read the Guide to TBE Clubs. To watch a video of the TBE Clubs Open House Zoom session on January 13, click here.
Note: Most TBE Clubs are meeting virtually for now, until the pandemic is behind us. A few clubs may choose to meet in person, following the set of safety guidelines, issued by the TBE Reopening Committee, which are designed to help prevent the spread of COVID-19. The guidelines are based on current guidance/regulations from federal, state and local public-health agencies, as well as best practices at other religious institutions.
---
TBE Musicians & Singers

This intergenerational club will bring together musicians and singers of all ages and experience levels to participate and hopefully perform at the synagogue when the COVID pandemic is behind us. The theme of this group is "Jews that Rock," performing material by Jewish artists, such as Carol King and Billy Joel. The point person, Paul, is a drummer, so he is looking for a bass, guitar, and keyboard player to create the core band. Other club members are invited to sing and/or rotate through different instruments.

Point Person: Paul Weinstein at drpaulweinstein@gmail.com or (203) 219-4191.

Yogi-Shul 2021

The goal of Yogi-Shul 2021 is to educate, support and encourage TBE members to live and practice a yogic philosophy—similar in many ways to Judaism—where we strive to be the best person we can be through empathy, compassion, non-judgment and humility. The physical aspect of yoga, called "asana," is just one small part of yoga. Once members learn the basics, each person will lead the group in meditation and gentle movement sequence. Initially, yoga sessions will be held once a month over Zoom. Once it is safe, the club will meet in person at TBE.

Point Person: Pamela Tinkham at pamelatinkham@gmail.com.

Heart-to-Heart

This group is focused on providing support for those dealing with or suffering from grief. We will offer a safe space for listening and sharing, and provide tools to help members move through difficult situations and feelings. The group's intention is to guide members in reclaiming their light inside. Heart-to-Heart will meet over Zoom for now, twice a month, every other Wednesday at 7:00 pm.

Point Person: Hope Stanger at theholisticempire@yahoo.com or (203) 357-0242 or Pamela Tinkham at pamelatinkham@gmail.com.

Car Club

TThe Car Club is a place for TBE members of all ages to share their interest and love for cars. Men, women, and children are welcome! Meetings will take place on Zoom for now and then in person when it is safe to do so. Planned activities include attending car events, such as sports car races and car shows.

Point Person: Alan Sosnowitz at asosnowitz@optonline.net or (203) 968-2609.

Easy Riders Cycling Club

The club focuses on cyclists who enjoy longer rides (approximately 20 miles a trip). We are a kinder, gentler road cycle club that caters to all levels and people who seek to ride the beautiful backroads of our area. We will also be making short trips to visit the various rail/trails (absolutely flat) in upstate Connecticut and Westchester County. We plan to ride together twice a month when the weather warms up in the spring.

Point Person: Elissa Garber-Hyman at ehyman@optonline.net or (203) 979-0294.

Broadway and Movies Revisited

Join other theatre & film lovers to watch movie versions of Broadway shows, as well as films of the past and present. We will compare and discuss shows beyond entertainment value, including their messages as reflections of society, history, and culture. The club will meet monthly over Zoom for the time being.

Point Person: Barbara Rothstein at brothstein320@gmail.com or (203) 614-8053; Carl Shapiro at cshapiro@optonline.net or (203) 273-1968.

Hiking and Walking Club

Club members will explore the beautiful venues and trails that are within a one-hour drive of TBE. Members will choose the hikes/walks in which they are interested, considering length, elevation and level. Meetings will take place by Zoom, with hikes and walks in-person.

Point Person: Leslie Heyison at lheyison@gmail.com or (646) 354-3950.

TBE STEMers

For those interested in learning and teaching others in the field of science, this is the club for you. We will discuss Jewish topics of interest, such as medical and research ethics, as well as present on individual areas in which we specialize. Meetings will take place monthly over Zoom for now. On occasion, we will also organize lectures and speakers for the congregation.

Point Person: Fran Ginsburg at ginsstamf@gmail.com or (203) 979-9570.
Related Forms & Documents